How do we keep our kids safe?
How do we have real conversations about real issues our kids are struggling with?
Join Mandy Majors (award-winning author of "TALK" and "Keeping Kids Safe in a Digital World") and Kim Elerick (former radio morning host and nextTalk Director) for relatable stories and practical parenting help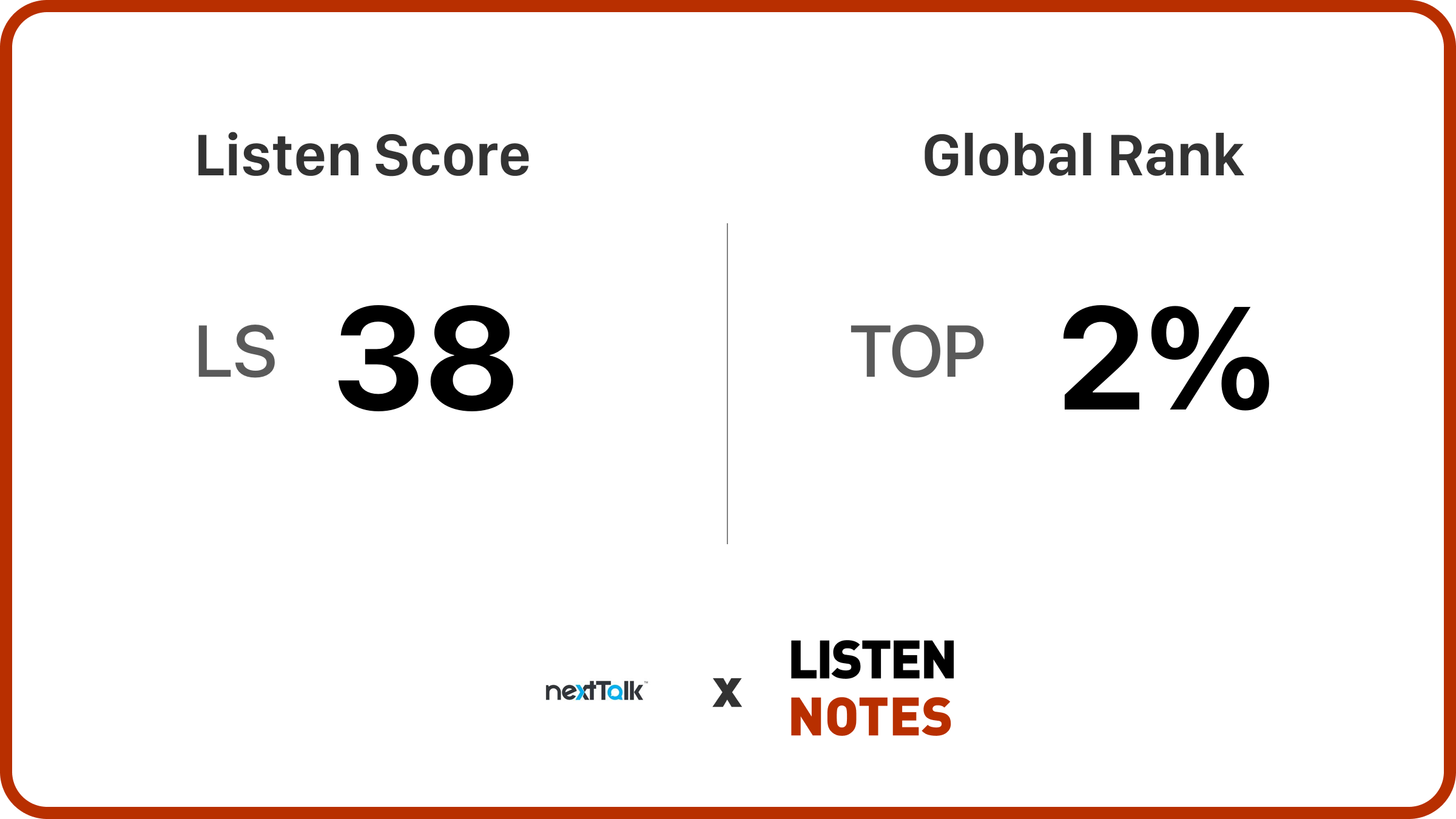 Listen Notes is a podcast search engineTM.
What is Listen Score?
 Listen Score (LS) is a metric that shows the estimated popularity of this podcast compared to 
other rss-based public podcasts
in the world Updated monthly.
What is Global Rank?
 This podcast is one of the top 5% most popular shows out of 
3,089,743 podcasts
 globally, ranked by Listen Score (the estimated popularity score).
Do you have a question or an idea for our podcast? We want to hear from you!
Subscribe to our monthly newsletter for all the latest podcast titles, events, and nextTalk news.